On the morning of January 12, 2023, at Meeting Room E2 of Industrial University of Ho Chi Minh City (IUH) took place the handover ceremony of educational equipment of Bien Dong Automatic Electrical Technology Co., Ltd. ESTEC) to the Faculty of Electrical Technology.
Speaking at the ceremony, Assoc. Prof. Dr. Dam Sao Mai especially acknowledged the cooperation of enterprises, thanked for the companionship and sponsorship of software and training equipment of ESTEC and Siemens. The grant handover ceremony is one of the specific activities of cooperation agreement between the parties, promoting support for education, training and research, helping the school fulfill its mission of training and providing human resources. high quality for the market. The school hopes that ESTEC and Siemens will continue to maintain a closer cooperation relationship as well as accompany the school in training and technology transfer.
In response to his sincere thanks, Mr. Vuong Ngoc Hoang - Director of ESTEC congratulated IUH on the successes that IUH has achieved in recent years, and at the same time expressed his confidence in the school's development strategy in the future. coming years. As a company operating in the field of technology and engineering.
Mr. Hoang emphasized that ESTEC will continue to join hands with the University to create an advanced and modern learning and research environment as well as to train highly skilled students who can easily integrate with businesses in the field. Electrical Engineering and Automation. This helps to improve the quality of human resources. The equipment handed over at the ceremony included 4 S7-1200 PLC programming kits, using the most advanced automation technologies currently on the market. These devices will contribute to helping students of the Faculty of Electrical Technology have conditions to study, research and access the latest technologies and techniques in the field of automation in particular, to meet the demands of work. businesses and society in general.
Ông Vương Ngọc Hoàng phát biểu lại buổi lễ.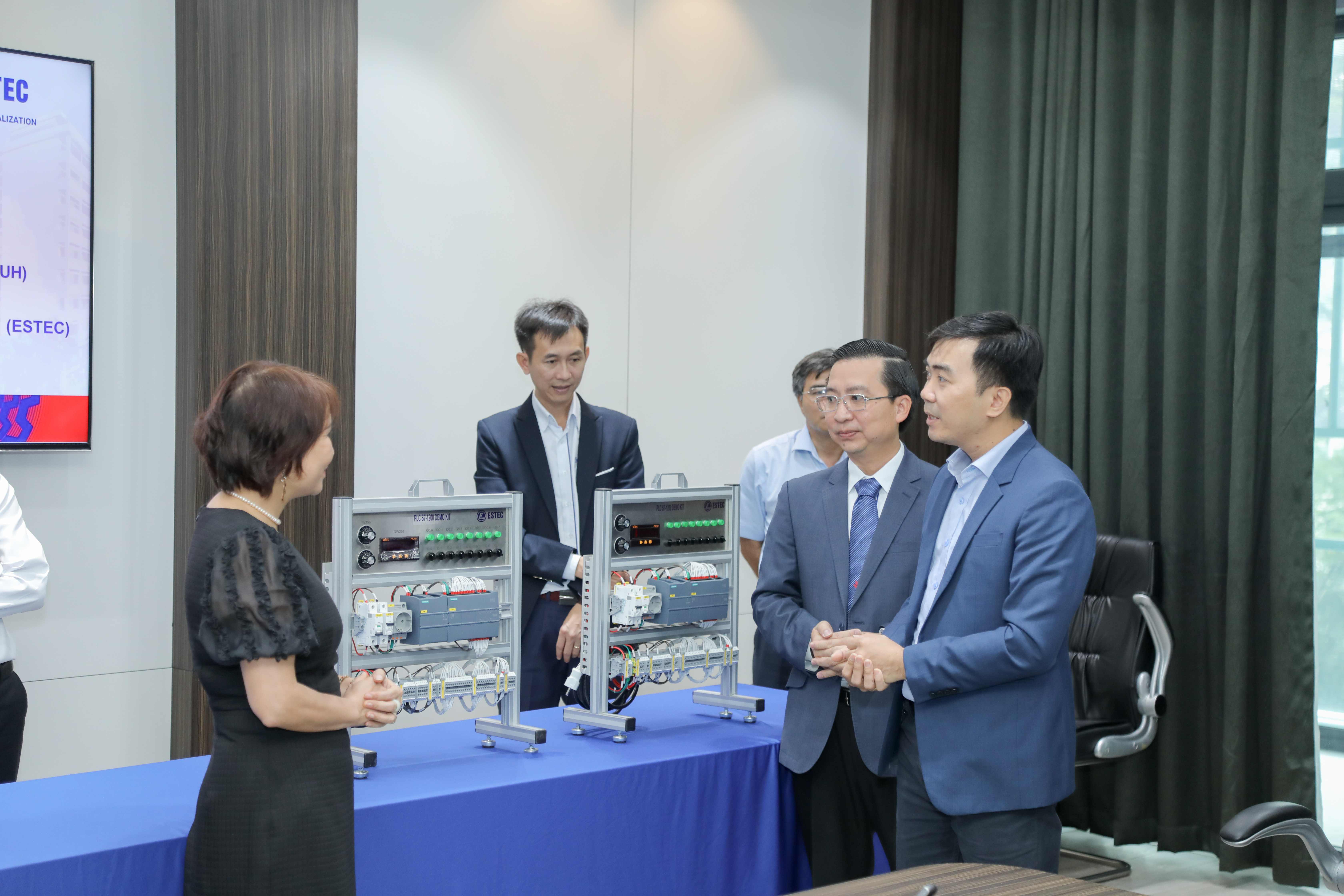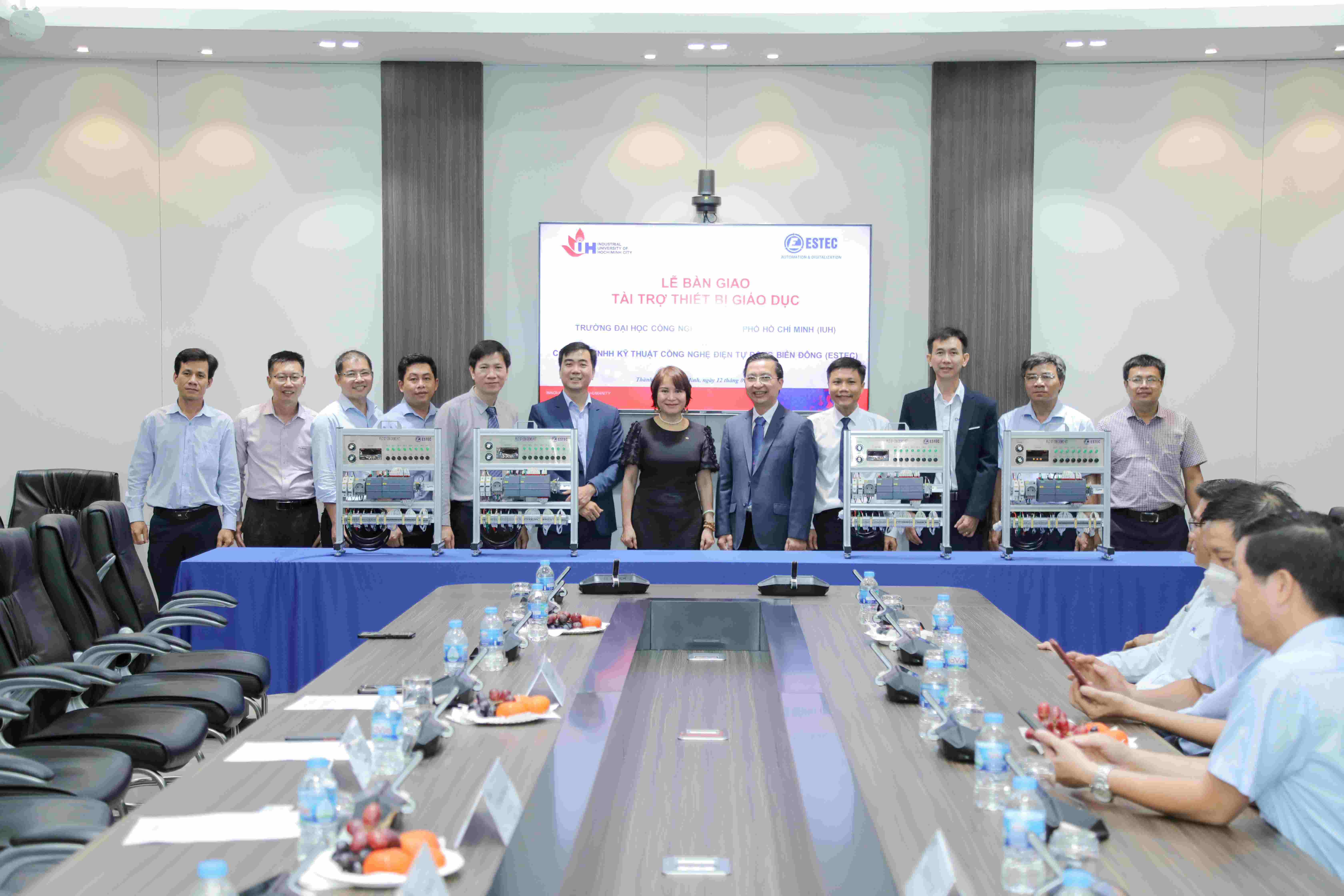 PGS.TS. Đàm Sao Mai tiếp nhận tài trợ từ ESTEC.