On March 22, 2023, at the National Innovation Center (NIC) - Hanoi capital, Siemens Vietnam Digital Industry Department in collaboration with authorized partner ESTEC and other authorized partners organized the event. successful seminar: "Accelerating innovation with digital transformation applications for manufacturing enterprises".
The seminar was attended by more than 100 guest delegates from industrial production enterprises. The guests were updated with technical information and practical experience with advanced technology solutions in the fields of: Mechanical Design, Electronic Design, Product Simulation, Mold Design, Management Product Data Management, 3D Scanning, Process Simulation, Factory Design & Optimization, Production Execution, Production Planning...
At the event, ESTEC presented the presentation "Smart Manufacturing", through which ESTEC introduced models of digital transformation, production management, production information management, automation integration, IIOT, management of equipment status, connection, exchange and data processing, ability to apply AI/ML technologies, virtualization, etc. At the same time, ESTEC presented a demo at the exhibition booth about Siemens Opcenter Execution Siemens Opcenter Scheduling.
Mr. Vo Hong Ky - Director of Digital Software Division of Siemens DI SW said
Roundtable Discussion
Presentation by Mr. Tong Phuoc Thien – CCO of ESTEC Digital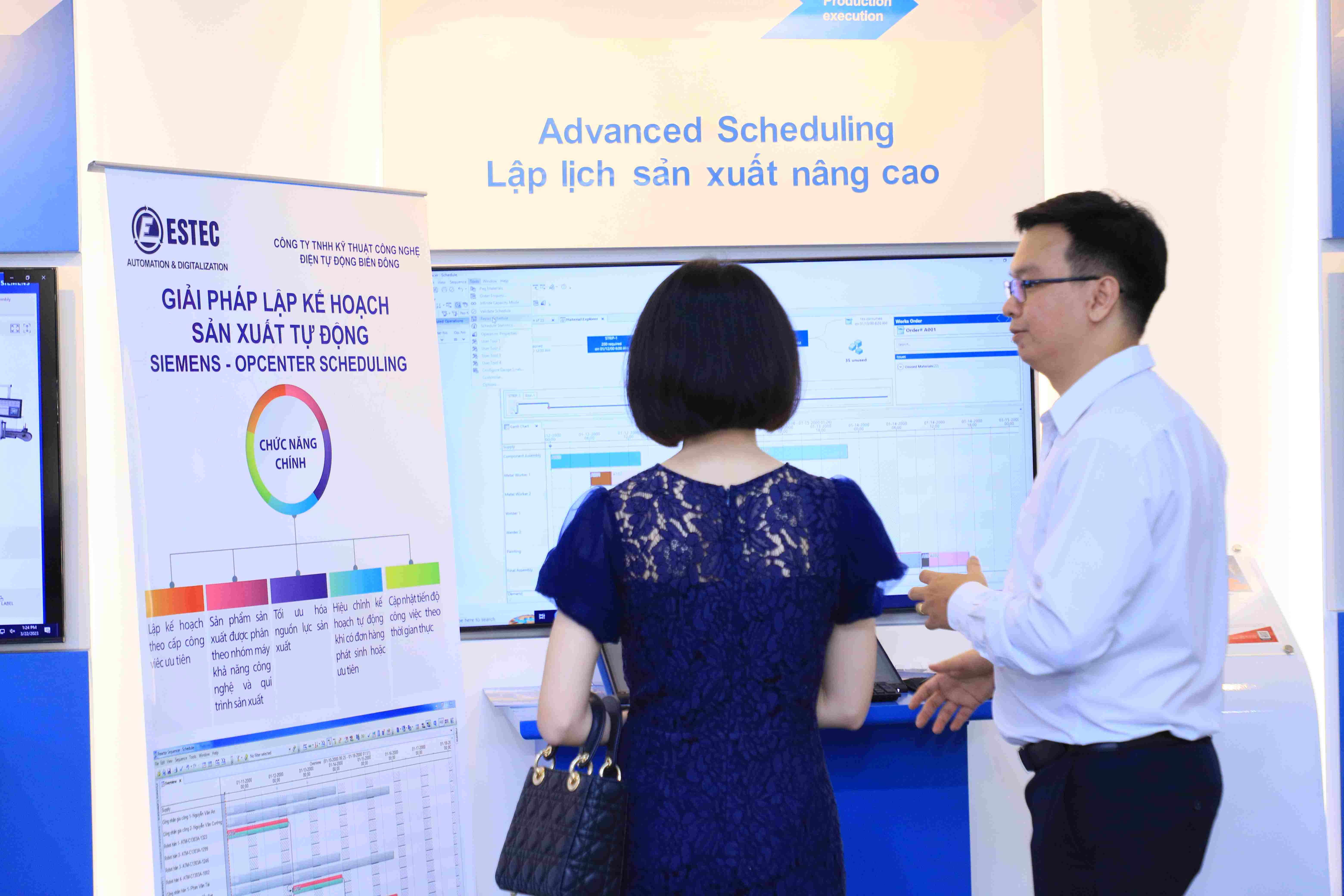 Customers visit the demo of MES Production Execution Management solution – Siemens Opcenter Execution and Automated Production Planning solution – Siemens Opcenter Scheduling