ESTEC JOIN THE VIMF 2022 EXHIBITION IN DA NANG CITY.
ESTEC JOIN THE VIMF 2022 EXHIBITION IN DA NANG CITY.
On September 15 - September 17, 2022, ESTEC participated in Vietnam Industry and Manufacturing Exhibition - VIMF 2022 at Danang Exhibition & Convention Center. This is an international exhibition specialized in manufacturing industry, mechanical engineering and supporting industries with a large gathering of leading enterprises from Vietnam, Singapore, Germany, USA, India, Italy. …
At the ESTEC exhibition, we introduced to customers the latest trends in Automation and Digitization solutions in industrial and manufacturing fields such as: Data solutions & Smart production management; Automated production planning and management; industrial cloud-based applications IIOT; DCS automation control system, and measuring devices belonging to the world's leading technology firms such as Siemens, Horiba, Tokyo Keiki, etc. to help businesses maximize productivity and increase efficiency business activities in the enterprise. Especially at the exhibition ESTEC also brought a presentation with the topic "Digital Solutions and Digital Transformation Model for Industrial Production Enterprises". Here, customers heard about digital solutions and approaches to digital transformation programs for industrial production plants. In addition, customers have also been answered by ESTEC's experts on issues related to the launch of the digital transformation program at the enterprise.
Customers attending the seminar "Digital solutions & Digital transformation model for industrial production enterprises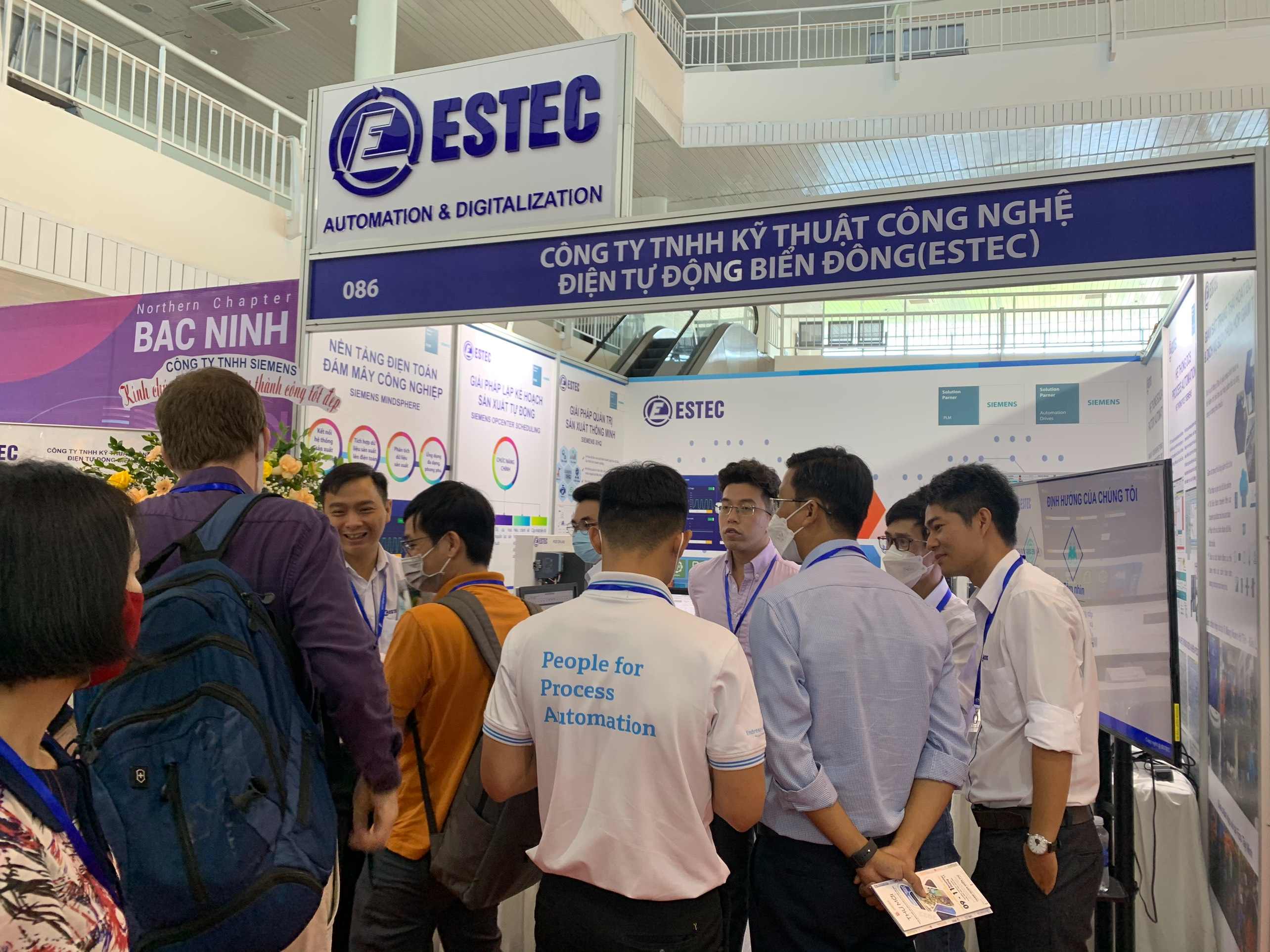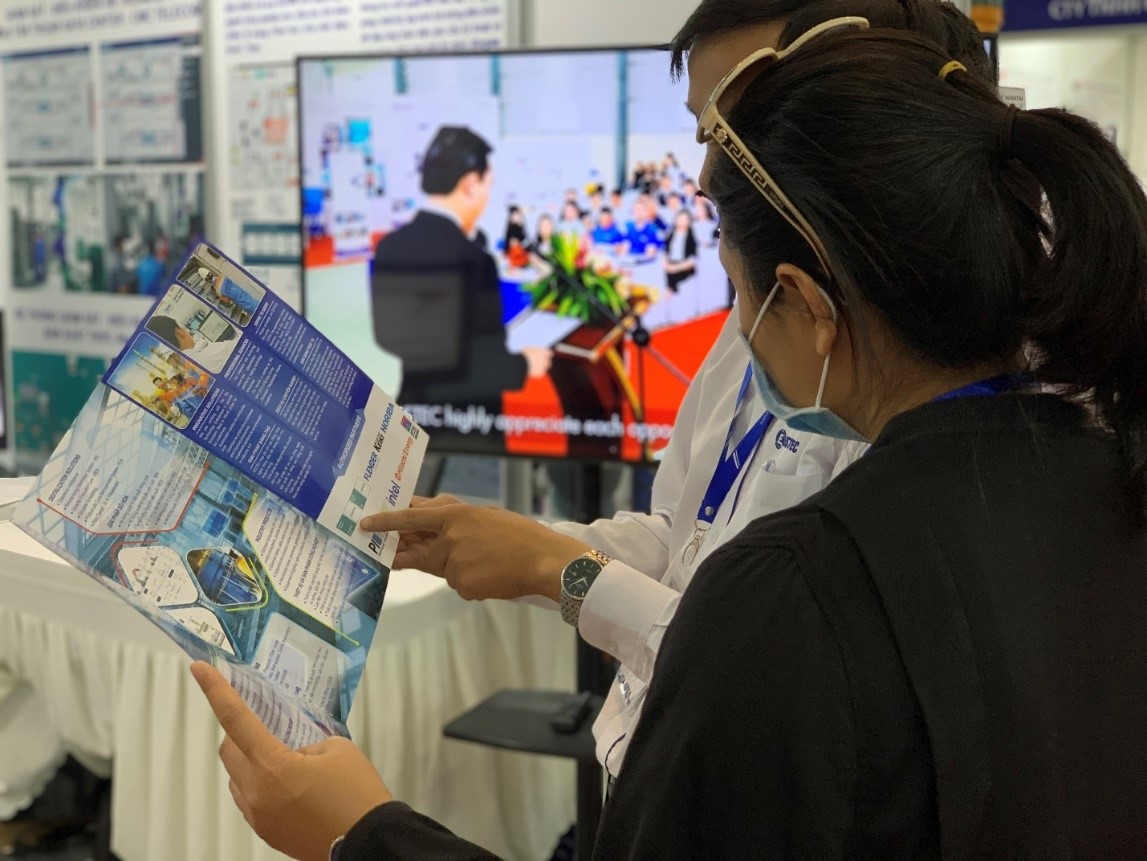 Customers visit ESTEC's booth at the exhibition