ESTEC SUPPORTS BUSINESSES IN DIGITAL TRANSFORMATION
ESTEC SUPPORTS BUSINESSES IN DIGITAL TRANSFORMATION
The workshop on "Optimizing Automation Systems, Proposing Digitalization & Digital Transformation Solutions for LDA Companies" was successfully held by ESTEC in Ho Chi Minh City on August 23–24.
Many leaders and experts from ESTEC and Siemens Digital Industry Department partners attended the workshop. Specifically, Mr. Tobias Botzenhardt- Vice President of Siemens DI CIS, and Mr. Vo Hong Ky - Country Manager of Siemens DI SW, were present on behalf of Siemens Partners, while Mr. Vuong Ngoc Hoang- Director of ESTEC, Mr. Tong Phuoc Thien- Sales Director of ESTEC's Digitization Department, and Dr. Tran Van Xuan -Senior Technology Consultant of ESTEC.
With a focus on digital solutions, technology to exploit and use digital data, and the application of machine learning in business operations at enterprises, experts from SIEMENS and ESTEC presented the customer in this case with information about the optimization of production processes and automation systems at the factory.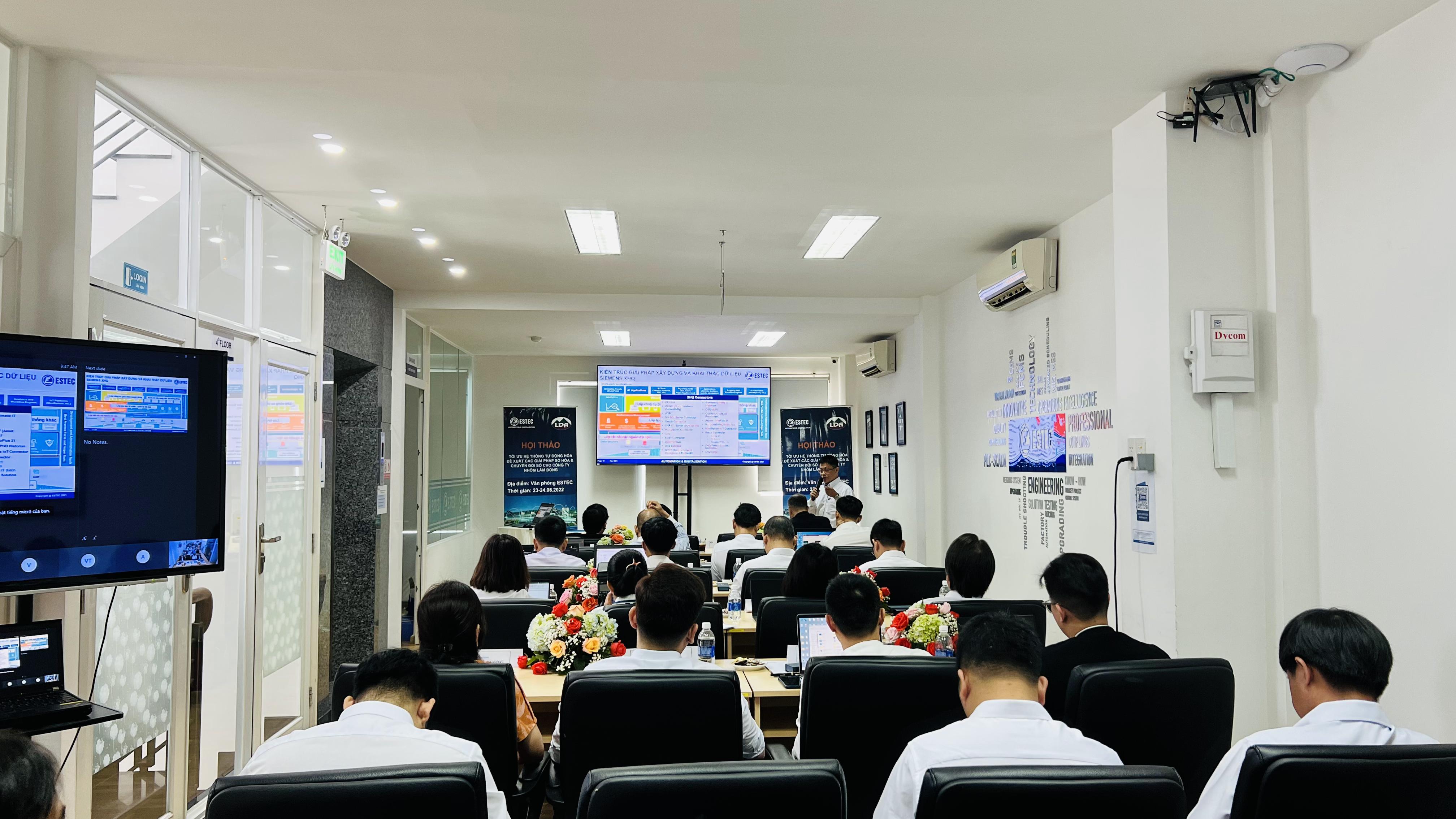 ​